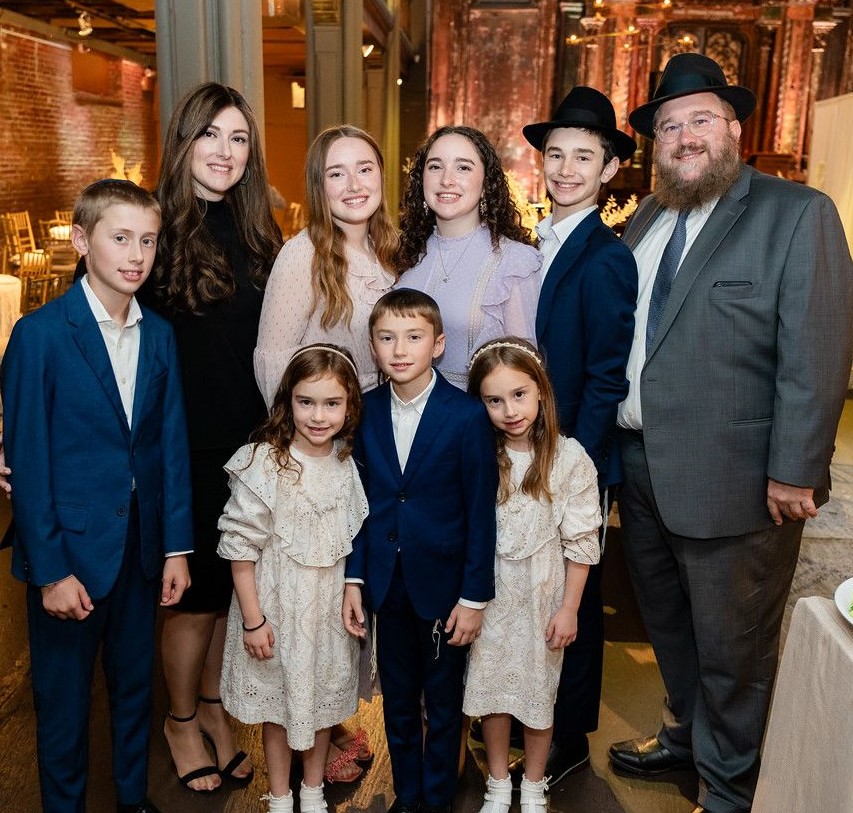 Rabbi Levi Stone was born in the Flatbush area of Brooklyn where he studied in the Central  Chabad Lubavitch Yeshivah. He then received his Rabbinic ordination in the 1997 from the Chief Chabad Rabbi of the Rabbinical Seminary in Kiryat Malachi, Israel.  Since then Rabbi Stone has practiced and interned as Rabbi in many cities throughout Eastern Europe such as; Kiel, Berlin and Magdeburg, & Hamburg Germany. He also spent two years in Moscow, Russia helping to bring kosher food, Jewish education and religious services to the starved people of the former U.S.S.R.
In 1996 Rabbi Stone was special Programs Coordinator for Chabad of California where he worked diligently for two years on the very famous Chabad Lechayim to Life Telethon.
In 1999 Rabbi Stone helped open the city of Reno, Nevada to Judaism. There he spearheaded a mikvah building and a Synagogue which both flourish to this day.
He now serves as Executive Director of the Schneerson Center for Jewish Life, CT. He is also a chaplain for the Connecticut State Police, Norwalk Hospital Chaplain, and Chaplain to the Weston Police Department and very active in the communities of Weston, Westport, Wilton and Norwalk, Connecticut.
Chanie Stone moved to Norwalk Connecticut with her family at the age of five. Post High School Chanie lived and studied in Tzfat, Israel where she received her early childhood and teacher training  and then moved to Brooklyn, NY where she  received her bachelors in Judaic Studies from Touro College in 2003 and currently studies towards her Masters in Psychology.
In 2005 together with her husband Levi and two daughters, Mushka and Leiba they joined WWWN community and moved to Westport near her family, where Rabbi Stone was appointed Executive Director of the Schneerson Center for Jewish Life, CT a Chabad organization. There Rabbi Stone and Chanie instituted many community programs such as Chanukah Across Town- Menorahs in each Westport, Weston, Wilton and Norwalk. The Jewish Town Herald Magazine, The Young Jewish Professionals Network, Jewish maternity Gift paks, Holiday programming and Community Lecture Series', Men's Teffillin Club on the go,  weekly torah classes and a sponsor of the Circle of Friends.
Together with their family they bring their love of Judaism to the WWWN community in hopes of enriching the lives of all they meet.