Your partnership goes towards:
The Westport Community Menorah Lighting
The Weston Community Menorah Lighting
The Wilton Community Menorah Lighting
The Family Chanukah Wonderland at SoNo Collection
The Young Jewish Professionals-Chanukah Party of the Season
Community Outreach: Home visits, office visits, senior living visits.
MORE than ever before, we MUST spread the light. We must show that good overcomes evil and that light dispels darkness and Jewish pride is at an all time HIGH. We cannot let the uptick in Jew hate prevail. Help us illuminate Fairfield County and Beyond with #ChanukahAcrossTown.
#ChanukahAcrossTown lights Menorahs in Wilton, Weston, Norwalk, Westport. It hosts the Young Jewish Professionals Party in South Norwalk, The Jewish Russian Party, visits to assisted living facilities and old-age homes and more! Your contribution will make an impact, whether you donate $5 or $5000. Every little bit helps.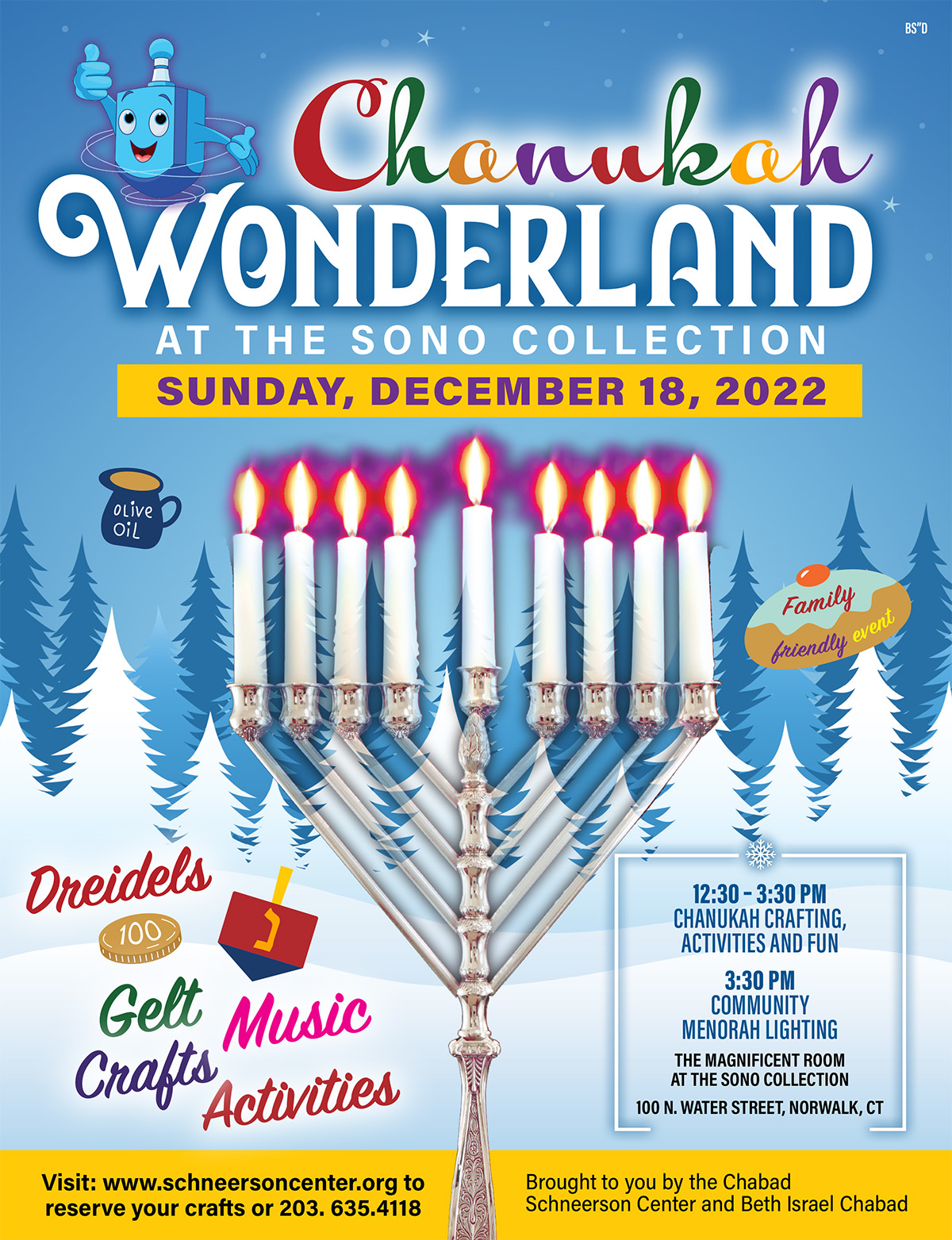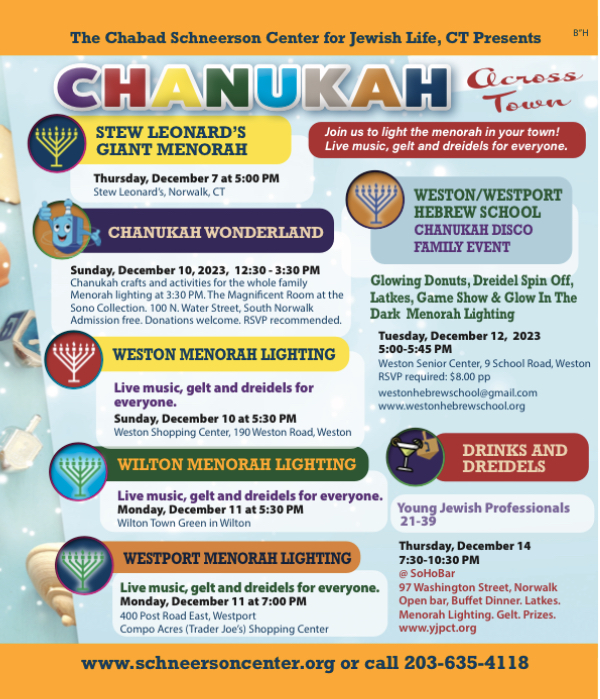 Menorahs of Fairfield County!
May the light prevail over darkness! We need a Chanukah miracle! Am Yisroel Chai!
Thank you for all you do!
Continue shining your light. Upward & onward! Lchaim!
Thank you Stone family for all that you do for the community.
Hatzlacha Rabba! Happy Chanukah!
Keep on spreading light <3
In honor of my dear friend Mushka!